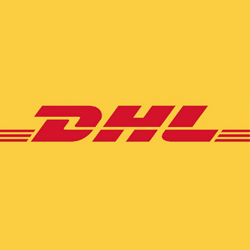 International Warehouse Service Agent
Sorry, this job has expired.
Los Angeles, CA
What makes DHL great? Our people! We know each employee's individual contributions make us the #1 Express Delivery and Logistics Company in the world.

We are now hiring International Warehouse Service Agents. Start your career with DHL today at our LAX Gateway!

As an International Service Agent you will ensure the efficient and timely processing and handling of customer outbound and inbound shipments. Success in this position depends on the ability to ensure compliance with safety, security, regulatory, and company policies, as well as the ability to work well in a team environment.
• High school diploma or GED
• Must be at least 18 years old.
• Must pass pre-employment and TSA background and drug screening.
• Must pass medical physical.
• Must be able to lift up to 70 lbs occasionally with assistance.
• Must be able to lift 35 lbs frequently, unassisted.
• Must be able to walk, climb stairs, reach overhead, squat, bend, kneel, stoop and crouch repeatedly.
• Must have a Valid Driver's License and a Motor Vehicle Record that meets Driving Privileges standards.
• Under tight deadlines, perform duties such as sorting, packing, loading, and unloading containers.
• Palletize and separate freight/documents.
• Ensure all delivery material is prepared for shipment.
• Operate a scanner to record shipping and package information for documents/packages picked up or delivered.
• Report any suspected breach of security or unusual happenings to supervisor immediately.
• Maintain good work habits, including reporting to work on time and adhering to standard work and safety procedures.
• Assist supervisor in orienting, training, assigning, and checking the work of other employees.

DHL is an Equal Opportunity Employer. We evaluate qualified applicants without regard to race, color, religion, sex, sexual orientation, gender identity, national origin, disability, veteran status, or any other protected characteristic.
13833